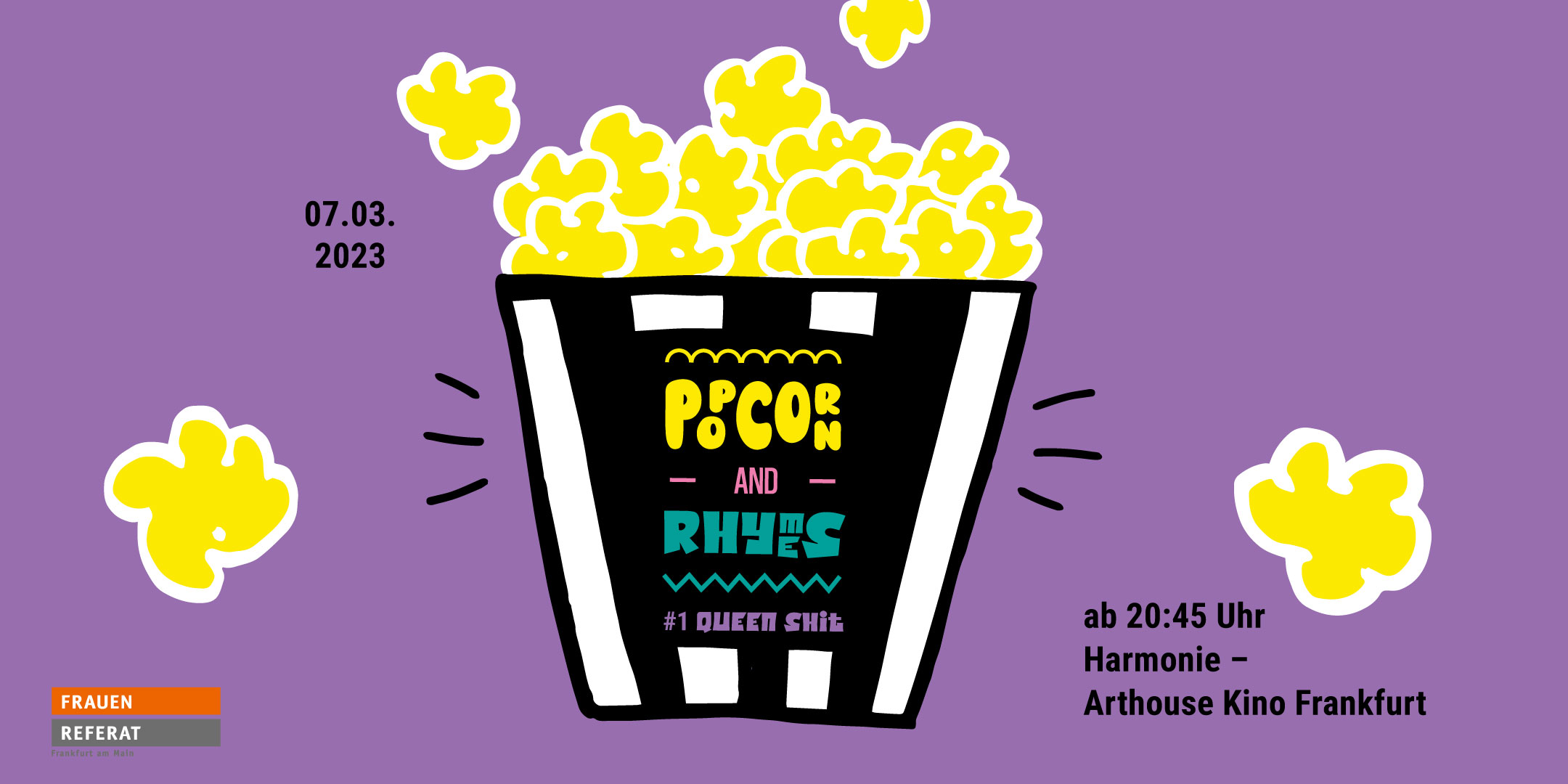 Popcorn and Rhymes 
#1 QUEEN SHIT
                                     SAVE THE DATE:      07. März 2023 ab 20.45 Uhr – Harmonie – Arthouse Kino Frankfurt
Popcorn and Rhymes ist, wenn deine Lieblingsmusikvideos im Kino laufen. Und in der ersten Ausgabe QUEEN SHIT heißt es Vorhang auf für Missy Elliott, Kelis & Erykah Badu!
Mit ALYSSA, MS ELEO, AZISA und den Hosts Be Shoo und Aisha Camara. 
Sichert euch jetzt eure kostenlosen Tickets auf Eventbrite– Wir freuen uns auf euch!
Die Veranstaltung wird gefördert vom Frauenreferat Frankfurt. 
Kleiner Teaser – more infos coming soon 🍿: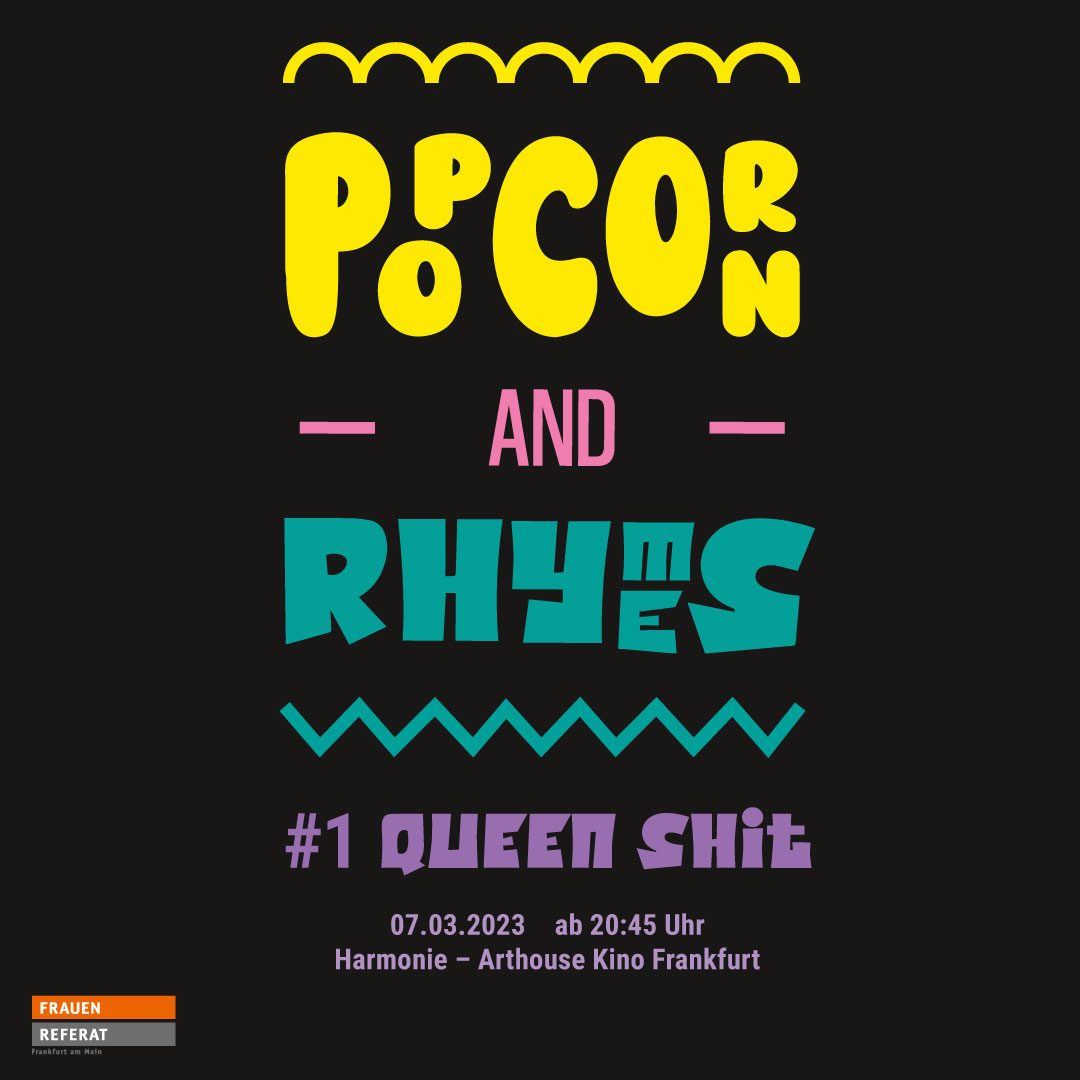 In Kooperation mit dem Frauenreferat Frankfurt.
Visuelle Kommunikation von Camilla Ridha.